Welcome at Restaurant BOLDT
restaurant lounge bar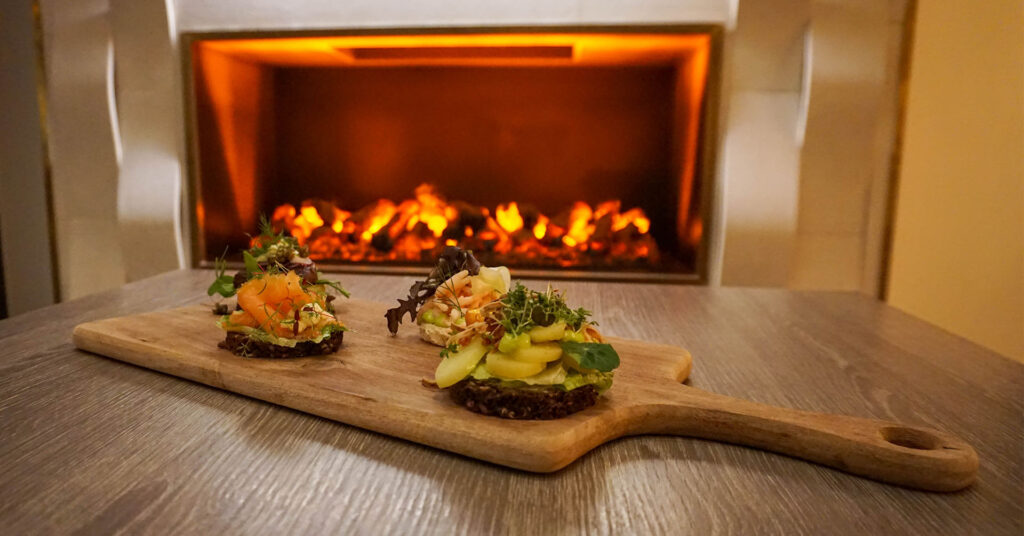 MODERN FRENCH RESTAURANT WITH A TWIST
Restaurant Boldt is open for lunch and dinner. For lunch, we invites you for a traditional Danish lunch called "smørrebrød", which is ryebread topped with a nice amount of delicious filling, such as pate, herring, potato and much more! They are all served in smaller sizes than normally in Denmark, to give you the possibility to try more combinations.
For dinner, we serve dishes picked from the traditional French cookbook, with a modern twist. An example of a starter is classic French onion soup, cooked with Chinese Shaoxingwine. Our main dishes are inspired by steakhouse – and all the dishes will be served with a non-traditional garnitures.
We hope that this sounds interesting – and you consider to try us.
Best regards
Hans and Silvia
Welcome to a modern eatery with sophisticated "smørrebrød" for lunch. In the evering, we serve dishes from the traditional French cookbook, but with a twist.